Eat. Drink. Enjoy.
Waterfront Dining at its Finest
We take pride in providing the finest dining experience that Cadillac, MI has to offer. Conveniently located in Cadillac West, at the intersection of M-115 and M-55. Our scratch kitchen produces handcrafted steaks, fresh seafood, unique Italian dishes, homemade desserts, and so much more. Open for dine-in, take-out and curbside pickup.
Newly renovated waterfront restaurant with the greatest view possible of beautiful Lake Cadillac. Our hand-crafted dishes and sauces are fully prepared in house. Stop by and enjoy our large waterfront deck; it offers an unbeatable view of beautiful Lake Cadillac!
Come join me, Chef Matt, in my culinary adventures where we'll be using simple, fresh ingredients and transforming them into sophisticated and elegant meals for you to enjoy right here in the Dockside Kitchen.
DOCKSIDE INN RESTAURANT
DOCKSIDE INN RESTAURANT
DOCKSIDE INN RESTAURANT
DOCKSIDE INN RESTAURANT
DOCKSIDE INN RESTAURANT
Sautéed apple slices, roasted walnuts, sun-dried cranberries, and crisp beets. Served with warm apple vinaigrette and a Parmesan cheese crisp!
Our Chef has combined the warmth of northern comfort in our signature Crab Stuffed Walleye. This creamy, filling and flavorful stuffed filet will have you craving more. Our Chef sears each filet and tops it with our creamy homemade crab stuffing. Baking it to a golden brown and delicious finish. This has been our top selling dish since we first opened in June 2020 for a very delicious reason.
Our jumbo prawns are blanched and chilled to perfection and paired with our famous homemade cocktail sauce. Dockside's homemade cocktail sauce has a perfect blend of tang, sweetness and heat topped with a lemon wedge to compliment it. This Colossal Shrimp Cocktail will surely satisfy your taste buds and will have you coming back for more!
STOP IN FOR DELICIOUS STEAKS, ITALIAN DISHES, SEAFOOD, SALADS, HOMEMADE DESSERTS, AND SO MUCH MORE.
Thank You for visiting Dockside Inn & Restaurant in Cadillac, MI
Open for dine in and take out services. For more information please feel free to contact us.
2404 SUNNYSIDE DR.
CADILLAC, MI, MI 49601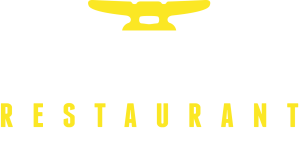 Wednesday — Thursday: 4:00 pm – 9:00 pm
Friday – Saturday: 11:00 am – 10:00 pm
Sunday: 11:00 am – 7:00 pm